First listed on: 14 September 2021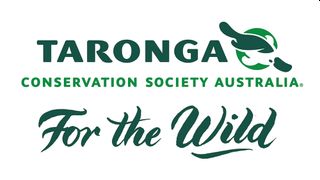 Facilities Coordinator
Ongoing contract with immediate start
Taronga Conservation Society Australia Salaried Award, Clerk Grade 1/2, base salary $66, 298 - $72, 077 plus superannuation and annual leave loading
Located at Taronga Zoo, Mosman
Looking to secure a shared future for wildlife and people?
Taronga is looking for an experienced, driven and motivated Facilities Coordinator who is interested in joining a leading organisation in conservation, education, animal management and transformational guest experiences.
About us…
Taronga Zoo officially opened in October 1916, with Taronga Western Plains Zoo officially opening in February 1977! We believe in a shared future for Wildlife and People. Taronga is working in partnership with wildlife conservation organizations and communities to develop ways to protect species and habitats. Taronga. For the Wild!
Our employees enjoy generous employment conditions including:
Complimentary family and friends passes
A wide range of discounts on our award winning accommodation
Discounted food and beverage purchases across the site
Reduced rates for other services including animal encounters
To discover more about the benefits of working at Taronga, please visit our website here.
We value diversity…
Taronga is an equal opportunity employer, where we recognise the diversity of our workforce and community – be it on the basis of gender, age, culture, religion, language or personal circumstances.
Taronga is also committed to building on the perspectives, experience, knowledge and skills that this diversity brings to our organisation.
About the role…
To coordinate and allocate Facilities Helpdesk services, including initial response to faults, incidents and emergencies, and provide support for administration functions within Facilities team and invoicing.
Key accountabilities…
Provide Facilities Helpdesk administrative services including submission, review and approval of maintenance service requests, and management of permits for works on site and administration of Contractor management System (Sitepass / SINE)
Coordinate Facilities first response to faults, incidents and emergencies through allocation of staff and contractors; and escalate matters within Facilities for faults requiring more complex action.
Generate works status reporting to stakeholders, weekly maintenance backlog reports and other reporting as needed.
Establish and maintain effective working relationships with internal and external stakeholders (including contractors / consultants. service providers) to ensure the on-time provision of fault response to agreed parameters.
Complete invoicing as required in conjunction with relevant managers.
Participate where required in procurement processes as required, and in accordance with Taronga policies and New South Wales Government procurement guidelines.
Ensure maintenance response records are maintained in accordance with policies and procedures.
Fleet management including vehicle servicing & repairs, maintaining vehicle service records and ensuring vehicles are registered and compliant as well as Manage the vehicle booking system for pool vehicles.
About you…
We are looking for candidates that have/ are willing to:
Trade qualification or qualification in Building or Facilities Management or an equivalent combination of knowledge, skills and experience.
Hold a current NSW Driver's License or ability to have existing license formally recognised, including manual, also obtain and maintain a current paid NSW Working with Children Check at own expense.
Maintain a current NSW White Card for Construction at your own expense
About applying…
We value your safety, and the privacy of your information. Please only apply for this position via http://www.iworkfor.nsw.gov.au/. This is the only legitimate website to apply via, and the only website whereby applications will be accepted.
Please submit your resume and a cover letter of one page. You are also required to complete the two target questions as part of your application.
In under one page, detail your experience working in Facilities management and how your skills align to the role.
In under one page outline your understanding of the key requirements for the Taronga Facilities Coordinator role. With specific regards to stakeholder management how you plan to prioritise this as a key measure of success.
Applications must be completed via http://www.iworkfor.nsw.gov.au/ using the reference number 00008I38 or searching the word Taronga. For more information in relation to the vacant position please contact HR Assistant Bethany Scott at recruitment@zoo.nsw.gov.au
To review a copy of the role description, please visit the careers page of the Taronga website https://taronga.org.au/work-at-taronga/current-vacancies
If you are experiencing technical difficulties in applying, please contact "I work for NSW" support team on 1800 562 679 or support@iworkfor.nsw.gov.au
Applications close: 11:59PM 27 September 2021
Closing Date:

27 Sep 2021
Location:

NSW - Mosman
Salary:

$66, 298 - $72, 077 plus super
Work Type:

Full Time
Category:

Facilities Management
Government