First listed on: 06 September 2020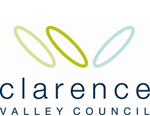 Manager Civil Services
Introduction to the role
We are looking for a proactive and results driven strategic leader to lead and manage a multi-disciplinary team focused on providing effective and efficient maintenance and construction of transport infrastructure and ancillary works. The position provides high level advice to the Executive and Council to ensure transport assets are maintained and delivered in a way that meets community need, and risks associated with a large and sometimes remote network are managed.

The position is integral to our strategic priorities and meeting community expectations around civil services. You'll be empowered to lead a professional, diverse and committed team through the challenges associated with delivering services across an ever-changing and complex environment. This is your opportunity to make a real impact, meet customer and community expectations and leave a legacy of achievements for the Clarence Valley.
If you are interested in finding out more about the primary purpose of the role, how to apply and Clarence Valley Council, have a read of the prospectus and position description.
Prospectus
Position Description

Contact
Jamie Fleeting, Director Works & Civil on 6640 3511 or 0448 316 362
Closing date
Monday, 28 September 2020 at 11:30 pm (NSW time).
Do you want further information on how to apply under the Capability Framework? Please read our How to apply for a job guide.
Closing Date:

28 Sep 2020
Location:

NSW
Work Type:

Full Time
Category:

Civil works
Construction/Building
Government
Infrastructure
Maintenance
Management