First listed on: 03 April 2018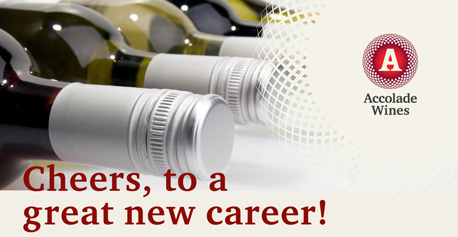 Regional Environmental & Operational Risk Manager - Berri
Accolade Wines is the world's leading provider of New World premium, commercial and value wines – our Hardys brand is the most powerful Australian wine brand in the world! We sell our wines in over 100 countries and have more than 1,600 dedicated employees in Australia, New Zealand, the UK, Europe, Asia, North America and South Africa and … we make some of the world's best known brands!
In this role you would be required to;
Assist site management to ensure Site Environmental Management Plans (SEMP's) are aligned with business requirements are in place, understood, up to date, meet EPA license requirements and are actively managed at each site.
Assist the Winery Manager & mentor the site Environmental Champions in developing the site's waste water treatment plant and associated systems to accommodate future expansion needs, whilst delivering best practice environmental performance
In consultation with the Wineries Sustainability Coordinator and GM Supply Chain & Operations, lead and develop site environmental improvement programs that meet the requirements of Energy Efficiency Opportunities Assessment and Water Map
In consultation with Legal and the Head of Risk & Regulatory Affairs, investigate any "notifiable incidents" with regard to possible breach of environmental regulatory requirements or Accolade Wines policy.
Implementation and oversight of corrective actions to ensure compliance to Corporate Policy and Statutory Legislation.
You will also to be efficient with online systems including incident reporting, document management, and chemical management and be able to conduct site training.
A requirement of the role would also be to develop a standard set of documents for winery safety, environment and quality operations
Essential Qualifications, Knowledge and Skills;
Formal qualification in Environmental Science
Existing knowledge of or a willingness to develop an understanding of the wine industry as it relates to compliance of environmental obligations, with ability to develop cross functional understanding safety and quality control/assurance expectations.
Excellent verbal and written communication skills
Familiarity with legislative requirements for Environmental Protection and/or Food Manufacturing Safety
Experience with Management Systems such developed under ISO9001/14001, with favourable view given to additional understanding of systems such as HACCP, BRC,OHSAS
Experience in the wine industry or a comparable agriculture business environment
If this sounds like you Accolade Wines will provide you with the ideal climate and a hand-picked rewards package for you to make a difference in our successful and growing business. At Accolade Wines, our name is our motto, so here's to you... and here's to your future.
Please apply at http://www.accolade-wines.com/careers/
Only applicants who apply through our website careers page will be considered for this role
Location:

SA - Berri
Work Type:

Full Time
Category:

Environmental
Health, Safety & Environment
Legal/Compliance/Risk
Operations