First listed on: 04 July 2022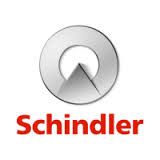 Environmental Health and Safety (EHS) Manager
WHY JOIN SCHINDLER?
At Schindler, we are all about our culture! We focus on supporting our employees to meet their full potential by careful selection and constant development to make them a leader in their area. You will have the opportunity to grow and develop both personally and professionally whilst working with a great bunch of people. We offer job stability to our employees as we focus on promoting from within and foresee a growth trajectory of our business in the coming years.
ABOUT THE ROLE:
We have an opportunity for an experienced Environmental Health and Safety (EHS) Manager to join our NSW branch, reporting to our National EHS Manager. This role is responsible for ensuring that the company's EHS management systems are understood, implemented and maintained at all levels of the branch. The successful candidate will work closely with the Regional Operations Managers and National Safety team to ensure all safety-relevant processes and procedures are implemented as per corporate and local requirements. We are looking for someone who is collaborative, responsive and customer focussed who wants to work responding to business needs and acting as a strategic partner to the NSW branch management team.
PACKAGE INCLUDES:
Competitive package with a bonus!

A work/life balance organisation - culture-first approach
A great learning environment with a local and global team
Access to staff discount scheme
A wide variety of social activities – even a day off for your birthday!
WHAT WE ARE LOOKING FOR:
Strong

experience in an EHS Management role

in any of the following industries - lift, construction, facilities management, manufacturing, mining or industrial; with proven experience in engaging and influencing stakeholders on EHS matters together with:
Tertiary

qualifications in OH&S or similar discipline

Demonstrated experience working directly on EHS matters with operations in construction, manufacturing or related industries
Demonstrated experience developing EHS strategy, plans, initiatives and systems and implementing in business

Experience in developing and providing EHS training

as well as coaching and mentoring teams
In-depth knowledge and understanding of Australian EHS laws and regulations
Strong communication and time management skills
KEY ACCOUNTABILITIES:
Drive and

promote safe behaviour

in accordance with the Schindler EHS Management Systems and implement the safety strategy plan across the NSW branch
Ensure

100% compliance to safety procedures and audit

the NSW branch to identify gaps and closeout non-conformances
Manage and

execute training needs analysis

and training for NSW branch, including conducting internal training or organising external training
Conduct safety walks, observe the observer and toolbox talks & ensure follow up actions are completed
Follow up on all incident reports to closure and undertake investigations when required
Assist with the development of site-specific Safety Plan & Safe Work Method Statements
Manage the Return to Work process for NSW branch and ensure the best outcomes for all parties
ABOUT SCHINDLER:
Schindler Lifts Australia is part of the Schindler Group, one of the top elevator companies in the world, spanning 100 countries with more than 64,000 employees worldwide. We are one of the largest suppliers of new elevators, escalators and moving walkways in Australia today, employing over 1,200 employees who design install, service and modernise urban transport systems for almost every building type. At Schindler, we differentiate ourselves with our modern technology and innovative people.
HOW TO APPLY:
If you are seeking an opportunity to join a Global Industry Leader and believe that you possess the required skills and qualifications to succeed in this role, click on the "Apply" button and complete our online application form for a confidential discussion regarding the position please call James on 0419 439 643
*Due to our customer requirements all new Schindler employees will be required to be fully vaccinated for Covid-19
We support diversity and inclusion in all our workplaces; women, Aboriginal & Torres Strait Islanders, people with a multicultural background or a disability are strongly encouraged to apply. Please note we do not accept applications from recruitment agents for any position, this includes those that are submitted directly to the company or where the recruiter has contacted a manager.
Closing Date:

15 Jul 2022
Location:

QLD
NSW
Salary:

Competitive package with a bonus
Work Type:

Full Time
Category:

Facilities Management
Health, Safety & Environment
Management
OHS/Workplace Safety
Stakeholder Engagement/Management