First listed on: 16 November 2020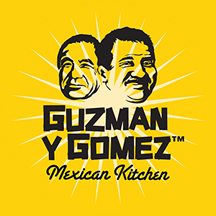 People & Culture Business Partner
Guzman y Gomez is the fastest growing fast food brand in Australia and winner of the QSR Media Multi-Site Restaurant of the year 2020. Our mission is to reinvent fast food, delivering quality fresh food fast!
GYG is growing rapidly with 20-25 new restaurants opening a year and this is planned to increase in coming years. If you LOVE food, thrive in a fast paced environment and are passionate about developing people who are aligned with the culture of our brand, then read on!
The Role:
This role will see you partner closely with our AWESOME head office (Hola Central) team. The Head Office People & Culture BP is responsible for overall People practices within Hola Central, in conjunction with Department Heads & Chief People Officer. Education & coaching of Department Heads/managers on areas including but not limited to Culture / Engagement, Retention, Performance Management, Comp & Benefits, Succession Planning, ER & Compliance, WH&S & Workers Compensation.
This will include but not be limited to;
Work with P&C team to develop & execute people strategy for the Hola Central team.
Take a lead role in creating an engaged culture within the Hola Central team. Work with the office manager on a regular calendar of activities around food and our values.
Take lead executing the Hola Central engagement survey including engagement of the leadership team, participation, action planning, and execution of the agreed actions, addressing gaps and improve experience for the team.
Work with CPO to identify future growth plans and with Department Heads to understand at risk positions. Work closely with recruitment team to ensure they are aware of upcoming positions to recruit.
Complete quarterly succession planning sessions with Department Heads, identify risk positions/new positions coming & plans to fill. Support department heads to have development plans to ensure team members are RN for key roles when available.
Work with Department Heads & managers to ensure qtrly performance check-ins are effectively completed.
About You:
At GYG, culture is EVERYTHING, you have copious amounts of energy, ideas and a passion for great food, an exceptional customer experience and supporting AMAZING people. Most importantly, you LIVE our values and are a great role model for your region who can't wait to get into a restaurant and work the line!
This will suit an experienced generalist who is solutions focused and familiar with the FMCG, Hospitality or retail industry.
Essential Requirements & Behaviours:
Passionate about the GYG brand, with an outgoing and engaging personality
2+ years' experience in a similar role, in a fast paced, multi-site, customer facing environment
Experience in managing ER matters and a solid understanding of Awards/Enterprise Agreements
Experience in partnering with operational managers
Influencing, negotiation and conflict resolution skills
Tertiary qualifications in HR, IR or related discipline
Comfortable with some travel and hold a valid Australian drivers license.
Now if you are COMPLETELY jumping out of your skin to apply for this role, APPLY NOW! We are a truly innovative company with an exceptional growth plan and an AMAZING culture and we can't wait to hear from you.
Agencies – thank you for thinking of us, we intend to fill the role internally.


Location:

NSW - Sydney
Work Type:

Full Time
Category:

FMCG
HR/Recruitment
Retail