'Fire Shield' seeks investors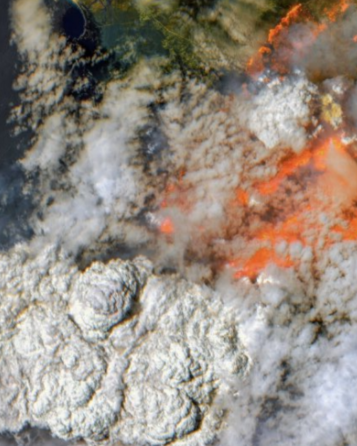 Mining money has been used to create a high-tech fire-detection system for Australia.
The "Fire Shield" is a new program backed by a $70 million grant from the Minderoo Foundation – a philanthropic vehicle for billionaire couple Andrew and Nicola Forrest.
The program has been set up to improve the identification of ignition points and predict potential disasters.
Currently, about 95 per cent of fires are reported through triple-zero phone calls, while some states use staff on fire towers to look for smoke.
Minderoo's research has reportedly found that existing and emerging technology can enable fire agencies to extinguish dangerous fires within an hour by 2025.
Similar data networks overseas can detect fire within three minutes, but have not been tested in Australia.
"We want to push the boundaries of science and technology," says Adrian Turner, the chief executive of the foundation's Fire and Flood Resilience plan, and a former head of CSIRO's Data61 division.
"We think we can make strong progress."
During last season's record NSW bushfires, many agencies relied on aircraft to identify the fire front, and often struggled to get timely information out to communities at risk.
With the launch of the Fire Shield, satellites and other technologies can be used to better estimate fuel loads, target hazard-reduction burning, and even put fires out using drones before they threaten people, property and ecosystems.
The scheme can employ automated monitoring cameras, drones, low-orbit satellites, artificial intelligence and machine learning.
But Minderoo needs help, calling on governments, science agencies, big business, communities and firefighting authorities to help it deliver its goal.
The National Bushfire Recovery Agency and the Australian Academy of Science are among 50 partners to have joined the program so far.