Building bribes detailed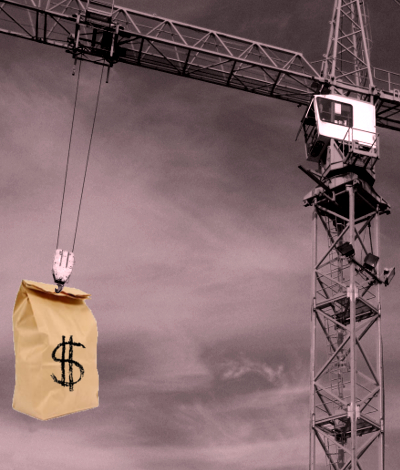 A former Sydney councillor accepted bribes from a Chinese developer in exchange for supporting major developments.
The NSW Independent Commission Against Corruption (ICAC) has begun public hearings into the conduct of former Georges River councillors Constantine Hindi, Vincenzo Badalati and Philip Sansom as part of Operation Galley.
The councillors served on Hurstville Council, before it merged with Kogarah Council to form Georges River Council in 2016.
They are alleged to have accepted benefits for helping Chinese developers secure planning proposals approved for two major developments - the $29 million, 11-story mixed-use Treacy Street apartments project, and the 19-story Landmark Square residential development.
The projects were put forth by developers Ching Wah (Philip) Uy, Wensheng Liu and Yuqing Liu, and were both above the seven-storey building restriction in the area.
Former councillor Vincenzo Badalati told the inquiry this week that Mr Uy gave him $70,000 for assisting with the Treacy Street project and $100,000 for the Landmark Square development.
"He [Mr Uy] got a bag out and handed it to me and said; 'Thank you for your help on Treacy Street'," Mr Badalati told the inquiry.
"I saw the money when I got home. They were all bundled hundred-dollar notes. I put it in my safe. I told Constantine Hindi."
The $100,000 gift was handed over at a park during a meeting between Mr Badalati, Mr Hindi and Mr Uy in 2016.
"He [Mr Uy] opened his boot and gave us two bags each," Mr Badalati said.
"He said; 'Thank you for your assistance on Landmark'.
"Some went into the bank and some were spent."
Mr Badalati said does not know if fellow former councillor Mr Sansom received similar payments.
Mr Badalati, Mr Hindi and Mr Sansom voted to pass the developer's voluntary planning agreement for the Landmark project during a council meeting in 2016, voting against the recommendation of council staff.
Evidence presented in court suggests Mr Badalati and Mr Hindi both travelled to China regularly and sometimes brought their partners and families.