Lawyer backs compo call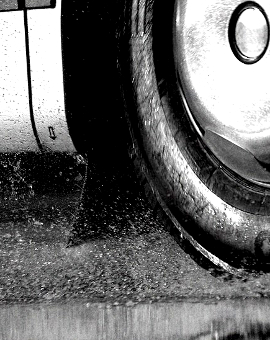 Advocates are continuing their push to close a loophole in compensation for truckies.
Several Victorian truck drivers have been traumatised after witnessing the deaths of pedestrians that were hit through no fault of the driver.
Limited compensation is available under the Transport Accident Commission (TAC) no-fault scheme, but the drivers are unable to seek damages for the pain and suffering they experience.
A loophole in the compensation scheme leaves no insurer to claim against on behalf of the pedestrian.
Lawyer Tom Burgoyne, principal at Fortitude Legal, has been fighting to close the loophole on behalf of drivers.
He says legislation should be changed to allow TAC to act as the nominal defendant for damage and pay the claim, which currently occurs when an unregistered motorist with no insurer to claim against deliberately drives into a truck.
Mr Burgoyne proposes that the TAC step in as the nominal defendant for pedestrians in "strict scenarios", so that it does not have to provide comprehensive coverage for pedestrians.
That "strict scenario" includes when a heavy vehicle driver is found blameless, and a pedestrian is shown to have moved into the path of the vehicle.
"This is unfortunately an occupational hazard, and a legal and insurance abyss for damages," Mr Burgoyne said.
Victorian Transport Association chief executive Peter Anderson says "the system" lets truck drivers down in their "time of need".
"Incidents like these don't enhance the image of our industry," Mr Anderson said.
"When people say they don't want to come back, it puts other people off as well because they don't want to go through these experiences either.
"How we make sure this never happens again is difficult, but we should have a greater level of support and understanding for those who have gone through it."
The Victorian Government says it wants to further support victims of road trauma and workplace incidents.
"This is a complex area of law that crosses over into several areas of government," a spokesperson said.