Oil giants win in global crunch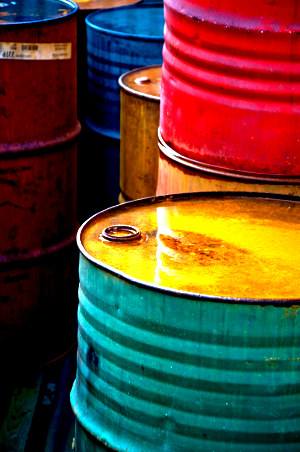 Recent reports show oil giants have achieved sky-high profits.
Shell, Chevron, Exxon Mobil, and BP have posted global record profits according to half-yearly earnings off the back of rising world energy prices.
Half-yearly profits for all companies together have almost doubled to US$55.2 billion, up from US$28.7 billion for the same period last year, despite BP incurring a first-quarter tax loss after exiting Russia.
On the Australian end, the four companies have previously reported to the ATO annual income of AU$56.3 billion from oil and gas in 2019-20. These companies paid little or no tax in Australia according to the most recent ATO data from 2019-2020.
At that time, Chevron had revenue of AU$12.1 billion and taxable of income of AU$169 million and paid no corporate tax. Exxon had revenue of AU$15.1 billion and paid no corporate tax. Shell had Australian revenues of AU$5.3 billion and also paid no corporate tax. In that tax year, BP paid AU$352 million in corporate tax off revenues of AU$23.2 billion.
Meanwhile, Australian consumers are paying the price as the market price for oil and gas skyrockets.
Petrol prices in Australia have doubled since the Russian invasion of Ukraine, and Australian wholesale energy prices in the June quarter have tripled from last year.
Such results have meant that the profit share of GDP is at an all-time high, while the workers' share of GDP is at an all-time low.
In fact, the Productivity Commission says that the productivity growth that drives real wages is languishing at 60-year lows.
This all comes as the oil and gas companies pay shareholders billions in dividends and share buy-backs.
Oil and gas company CEOs' pay is also up significantly while their Australian subsidiaries refuse to even negotiate with workers.
Workers employed by Shell on the Prelude offshore facility have been taking industrial action for the past 53 days in pursuit of job security and career progression claims after 18 months of fruitless negotiations. Shell has threatened workers with a lockout and has refused to negotiate since 13 July.
Another huge oil and gas corporation, Woodside, is refusing to commence negotiations with its offshore gas workforce despite the majority of these workers indicating that they wanted to engage in collective bargaining and their union applying to the Commission for an order for bargaining to commence.
Experts say changes must be made at both ends of the system - fixing a broken industrial relations system that allows productivity to increase without extra pay, and structural change in corporate tax that means governments can actually collect what is owed to them.