Adani approved by ignorant system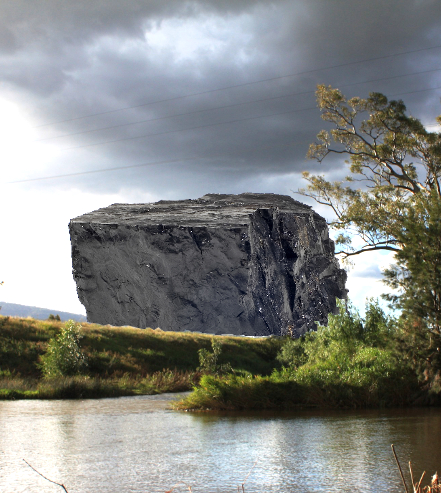 There is new evidence that expert groundwater advice was systematically ignored or dismissed as part of the Adani Carmichael mine approval process.
A new scientific review has looked at the responses of Australian authorities to serious flaws and data gaps in Adani's analyses and predictive modelling.
A raft of major issues and the choices authorities made have been reviewed in the journal Nature Sustainability by groundwater scientists from several major universities and environmental groups.
"Information was held from the public until the mine was approved and pressure was placed on Government scientists," says Dr Dylan Irvine from the National Centre for Groundwater Research and Training at Flinders University.
"In the weeks leading up to the final approval of the groundwater management plans, a detailed position paper from concerned scientists was presented to the Director General of Queensland's Department of Environment and Science. Clearly our message did not alter the outcome," says Flinders University Hydrogeology Professor Adrian Werner.
"To the best of our knowledge, none of the data gaps that we highlighted have been addressed. Despite huge uncertainties surrounding the source of the springs and very little detail on what will be done if they are impacted by mining operations, the mine has been approved."
The Carmichael coal mine proposed by Adani Mining has been highly controversial throughout its almost decade-long approval process.
The potential impact on the nearby Doongmabulla Spring Complex located 8km from the proposed mine site has been identified by multiple organisations, including CSIRO, Geoscience Australia, and independent scientists as a key point of contention.
The Doongmabulla Spring Complex supports a system of approximately 150 wetlands.
"A major question that remains is whether the Doongmabulla Spring Complex receives water exclusively from the shallow groundwater aquifers as asserted by Adani, or whether water, at least in part, is sourced from the deeper geological units that will be dewatered in the mining process" says Dr Irvine.
"If the Doongmabulla Spring Complex receives water from the deeper units, there is a very real possibility that mining operations will cause the springs to dry up completely".
During the mine approval process, the Federal and Queensland governments each commissioned reports by CSIRO and Geoscience Australia to comment on Adani's groundwater management plans.
The first of these reports was submitted on the 22nd of February 2019 but held from the public until the approval of the plans in April but two days later, the 2019 Federal Election was called.
"It was clear that the Federal election was strong motivation to fast track the approval of the mine" says Professor Werner.