Analysis shows renewable rise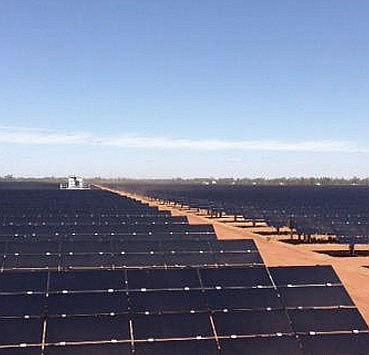 Australia would have 100 per cent renewable electricity by the early 2030s if the current rate of installations continues, analysis shows.
Experts from ANU have analysed government renewable energy project data and found that during 2018 and 2019 Australia will install about 10,400 megawatts of new renewable energy.
The university's Energy Change Institute Director Professor Ken Baldwin said if the current rate of renewable energy installations continues, Australia will eclipse the Renewable Energy Target, with 29 per cent renewable electricity in 2020, and 50 per cent in 2025.
"We estimate electricity emissions would thereby be reduced by 26 per cent in 2021, and the electricity sector on its own would meet Australia's entire Paris emissions reductions target of 26 per cent by 2025," said Professor Baldwin.
"Australian industry is proving it's not difficult or expensive to make deep and rapid cuts to greenhouse gas emissions."
The new capacity coming is divided approximately equally between large-scale solar photovoltaics (PV), wind farms, and rooftop solar PV.
"All the evidence points to Australia's capacity to be a renewable energy superpower, with all the economic and environmental benefits that come with that," said research engineer Professor Andrew Blakers.
"We need Australia's governments to put in place the right plans for the renewable energy train to have a smooth ride."
The experts say the rapidly growing supply of renewable energy into the electricity network requires effective planning to ensure enough storage and transmission capacity is built to deliver reliable energy to homes and businesses.
The full analysis is accessible here.