Australia takes powerful rank

Print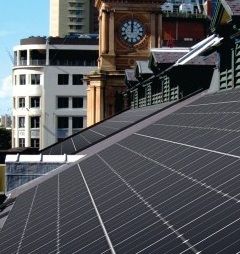 Australia has been ranked 15th out of 115 countries for energy access, energy efficiency and renewable energy in a new World Bank report.
The bank's latest RISE (Regulatory Indicators for Sustainable Energy) scores are designed to give a snapshot policies and regulations in the energy sector based on national indicators.
"RISE offers policymakers and investors the most detailed country-level insight yet into how we can level the playing field for renewable energy worldwide. Smart policy can accelerate this transition," said Rachel Kyte, CEO and Special Representative to the UN Secretary-General on Sustainable Energy for All
Australia scored top marks for energy access (100), and did well on energy efficiency (72 – ranking 14th) and renewable energy (73 – ranking 24th) as well.
The fourteen countries ranked higher than Australia were:
Denmark
Canada
United States
Netherlands
Germany
United Kingdom
Romania
Czech Republic
France
Italy
South Korea
Switzerland
Belgium
Mexico
Despite Australia's high level of renewable energy resources it was ranked lower than countries including Poland, Pakistan, Belgium and Kazakhstan because of the lack of incentives and regulatory support for renewable energy, as well as network connection and pricing issues.
The RISE report notes that all high-income OECD countries operate carbon pricing mechanisms, except Argentina, Australia and Chile.
Additionally, Australia and Turkey are the only countries that require mandatory reporting of greenhouse gas emissions but do not have a carbon pricing mechanism.
The RISE report summary on Australia can be viewed here. The full 268 page report can be downloaded here (PDF).
The RISE scorecard ranks developing nations as some of the top sustainable energy leaders, but also highlights significant gaps in policy and regulatory frameworks worldwide.