Brick-bot lays futuristic foundation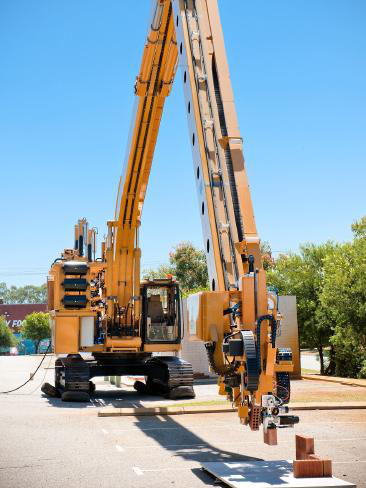 The future of bricklaying could soon be unveiled in Australia, with engineers in Perth putting the finishing touches on a robot brickie.
The fully-automated bricklaying machine can reportedly raise the brick shell of a new home in just two days, somehitng that takes its human equivalent from four to six weeks of backbreaking work.
Inventor Mark Pivac, an aeronautic and mechanical engineer, says it could be the most significant advance in a generation.
"People have been laying bricks for about 6000 years and ever since the industrial revolution, they have tried to automate the bricklaying process," Mr Pivac told PerthNow.
"We're at a technological nexus where a few different technologies have got to the level where it's now possible to do it, and that's what we've done."
The techno-tradie is named "Hadrian", after the builder of a famous ancient Roman defensive wall.
It can lay 1000 bricks per hour, working day and night, at a speed that could potentially erect 150 homes a year.
Hadrian uses a 3D computer-aided design (CAD) program of a structure to calculate the location of every brick.
It then works out the quickest way to cut and lay the bricks in sequence from a single, fixed location.
A 28m articulated telescopic boom delivers bricks and mortar under pressure to the robotic laying head, which lays down the brick in the correct sequence.
The robot can de-hack, measure, scan for quality, cut bricks to length and rout for electrical and other services.
With a shortage of bricklayers in the Perth market and nearly 2 billion bricks produced nationwide each year, Mr Pivac says necessity is truly the mother of invention.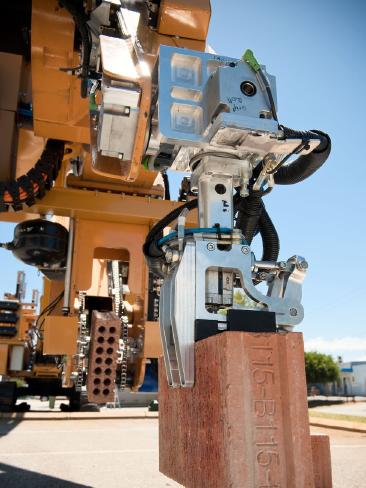 "We have absolutely nothing against bricklayers," Mr Pivac said.
"The problem is the average age of bricklayers is going up and it's difficult to attract new young people to the trade."
Investment firm DMY Capital Limited has conditionally agreed to acquire 100 per cent of Fastbrick Robotics, Mr Pivac's company.
DMY chairman Gabriel Chiappini told reporters: "We were immediately excited by the opportunity and see an enormous potential both domestically and later globally."
Hadrian has not been cheap, requiring more than $7 million to develop, with the help of both Federal government grants and major industry parties such as Brickworks Ltd.
ABN Group Managing Director Dale Alcock has been advising the development, and says it could be one step towards improving Australia's housing game.
"Housing affordability in Australia is of critical importance and is at the centre of political debate," Mr Alcock said.
"While most agree that increasing supply is a realistic and logical solution, further consideration must be given to how we go about achieving this in more cost-effective and efficient ways.
"Australia's Fastbrick Robotics is at the forefront of construction automation and its innovative robotic bricklaying technology has the potential to service the overwhelming demand for housing, quicker and cheaper than ever before.
"I'm excited to see the company gain further funding support and look forward with great anticipation as the company progresses its technology to commercialisation."