China letter looks like Adani's idea

Print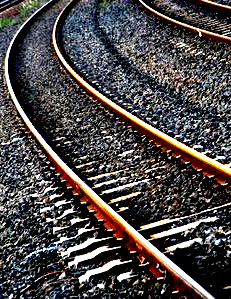 Federal Government ministers have written a formal letter to China in support of the Adani Carmichael coal project.
The letter signed by trade minister Steve Ciobo and former deputy prime minister Barnaby Joyce was addressed to the National Development and Reform Commission in China.
It stressed that the Queensland coal project has passed environmental approvals, and that state and federal government want to see it happen.
Frances Adamson, secretary of the Department of Foreign Affairs and Trade (DFAT), has told senate estimates that Adani may have requested the letter to help it secure funding from the Chinese.
"My interpretation of what would have happened is the Adani company will have themselves been assessing how they can fund the project [and] in the course of that assessment they've looked at a range of different sources and I think what they did was request a statement of fact, if you like, from the Australian government which the Australian government, given its support for the project, ministers were happy to provide," she told senators.
"It was a statement of fact, where the project is up to, and a statement of endorsement, or support, by the Australian government."
Attorney General George Brandis said he did not know if Adani had asked for the letter to be sent, but did say the government sent it to China "to dispel the misinformation campaign of those from the radical left".
"The Australian government continues to welcome foreign investment that is in our national interest, including the Adani investment in the Carmichael mine project," Senator Brandis said.
Adani is still waiting to hear about a $1 billion government loan for a rail line from the independent Northern Australia Infrastructure Fund (NAIF).
Senator Brandis said he understood NAIF had not yet made a decision.