Councils oppose coastal drilling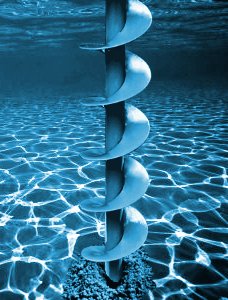 Port Lincoln City Council in South Australia has joined a list of councils who oppose drilling in the Great Australian Bight.
A total of 13 coastal councils are now standing against plans to increase offshore oil extraction, though their formal opposition does not have any direct impact on whether the drilling proceeds.
"The community and certainly the council has had a fair go at this," Port Lincoln Mayor Bruce Green said.
"We have had some to-ing and fro-ing on it and now we have a position. It's nice to clear the air a little bit."
The community has become fairly divided on the issues. It has held special council meetings on the topic, hosted visits from oil company Equinor representatives, and held a drop-in session with regulators.
Additionally, environmental groups have held anti-fossil fuel film screenings.
The council counted some supporters of oil exploration among its numbers, with the motion to oppose drilling passing by just one vote.
"We have relied on the fishing and farming industries for our employment and growth for a very long time," councillor Neville Starke said at the meeting.
"Thanks to mechanisation, computerisation and quotas the fishing industry will not employ more people.
"The same for the farming industry, with less farmers, more efficient operating and seasonal operating due to climate change.
"We must keep our options open for future growth and employment."
The rights to drill in the Bight have changed hands several times since 2011, but currently sit with Norwegian oil company Equinor.
Equinor took over the exploration permit in 2017 and is working on an environmental plan for the regulator, the National Offshore Petroleum Safety and Environmental Management Authority (NOPSEMA).
NOPSEMA says community sentiment is considered during its approval process.