Destruction plans detailed

Print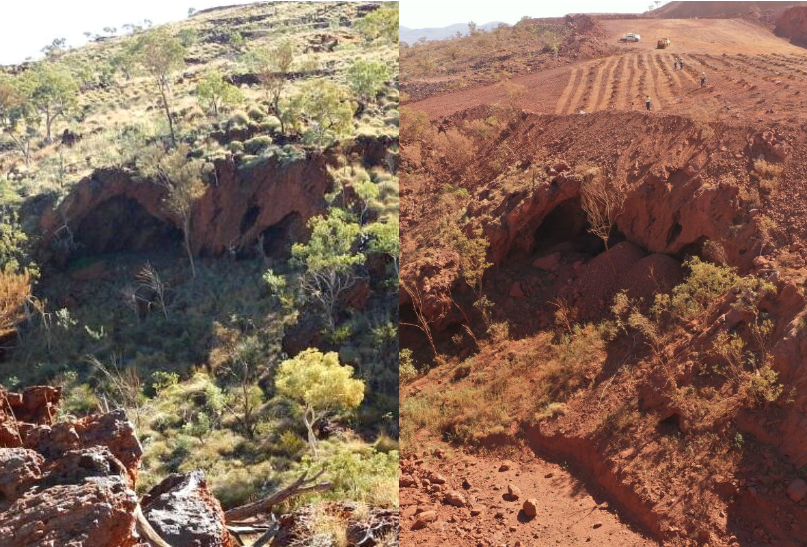 Details have emerged of Rio Tinto's decision to destroy the ancient Juukan Gorge rock shelters.
A federal parliamentary inquiry is investigating Rio Tinto's destruction of the rock shelters in WA's Pilbara, which outraged the Puutu Kunti Kurrama people and the Pinikura (PKKP) traditional owners.
It has emerged that Rio Tinto did not offer traditional owners all four of the options for blasting at Juukan Gorge, three of which did not involve the destruction of the rock shelters.
The fourth option saw the caves destroyed, but also gave Rio access to an extra eight million tonnes of high-grade iron ore, worth well over $100 million at the time.
Not only were the local Indigenous groups not given the option to accept the other proposals, Rio says its own senior executives only found out a week after tonnes of explosives were laid in the area.
By that time, the explosives could not have been removed.
"The PKKP was not made aware that four options were available in 2012 and 2013," Rio Tinto CEO Jean-Sebastien Jacques told the hearing.
"At the relevant meeting in 2013, only one option was presented to the PKKP."
No employees have been dismissed or suffered a financial penalty over the blasts.
PKKP spokesperson Burchell Hayes says Rio Tinto's admissions have "only served to deepen the anguish" of the traditional owners.
"We are deeply hurt and traumatised by the desecration of a site which is incredibly significant to us and to future generations," Mr Hayes said.
"Rio Tinto's submission to the parliamentary inquiry has deepened our hurt as we understand the true extent of the dysfunctional process which led to this desecration and has belittled our heritage.
"The information tabled to date leads us to question the foundations of our relationship with Rio Tinto. In particular, we regret the lack of value being attached to the land we had entrusted to them, beyond short-term financial gains."