Director jailed over impalement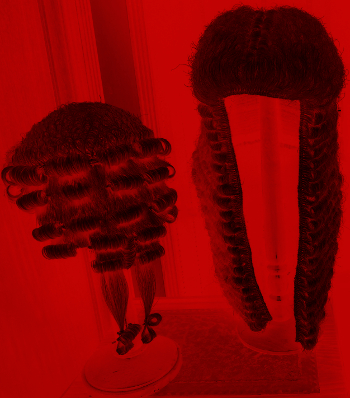 A Queensland company director has been jailed after a worker was impaled.
A block-laying business, Illawarra Enterprises (Qld) Pty Ltd, has been fined $300,000 and its director Michael Peter Walsh sentenced to four months jail after a worker was impaled on an uncapped reo starter bar.
The company and director have both pleaded not guilty, and were sentenced in the Brisbane District Court under Queensland's Work Health and Safety Act 2011 for failing to comply with their safety duties, and without reasonable excuse, engaged in conduct that exposed individuals to risk of death or serious injury and was reckless as to the risk to the individual.
The workplace incident happened in 2018, after Illawarra Enterprises had been engaged to carry out work at a residential housing construction site at Balmoral.
There was a very steep incline with several excavations in and around where the company was building block retaining walls.
In one of the excavations, there was a vertical uncapped reo starter bar. The 1.9 metre deep trench ran alongside a narrow earthen path on the boundary of the neighbouring property.
Workers were instructed by the director to retrieve scaffolding and trestles from the lower area of the block and told to use the earth ramp. One worker slipped off the ramp and almost fell into the trench, reporting this to the defendant, saying it was dangerous.
A Workplace Health and Safety Queensland investigation found Director Walsh took no action and disregarded the worker's concerns.
Just minutes later, another worker was travelling up the ramp when part of the path gave way. He fell into the trench and was impaled on the vertical uncapped reo starter bar. Emergency services were called, and he was transported to hospital with the bar in-situ where it was surgically removed.
In sentencing, Judge Paul Smith noted the defendants had taken the matter to trial, and as such, were not afforded a discount for an early plea. He took into account the defendants had no previous convictions for any safety breaches.
Judge Smith referred to the worker having suffered significant pain and suffering in horrific circumstances by being impaled on the vertical steel bar, observing that thankfully he had not sustained permanent injury.
He noted the worker who had earlier slipped had alerted the director to that incident and Walsh had taken no action. He also considered character references submitted on his behalf and noted the post-incident enhancements to the company safety procedures which had been implemented soon after the incident occurred.
Judge Smith accepted Mr Walsh was remorseful and had written a letter of apology to the injured worker (noting this had yet to be forwarded to that individual).
Illawarra Enterprises (Qld) Pty Ltd was convicted and fined $300,000. Michael Peter Walsh was sentenced to four months imprisonment, wholly suspended for 12 months.