Evocca closures continue

Print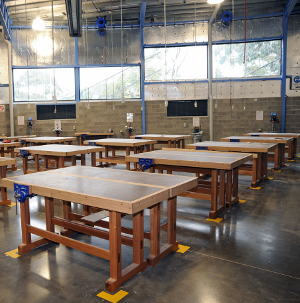 Embattled training giant Evocca College is closing more campuses.
As the scandal-plagued private training sector continues to fall apart, one of its largest players is shutting down sites in Queensland and Victoria.
Reports say up to 60 Evocca staff have been made redundant, while campuses in Frankston and Corio in Victoria will close, as will two Wharf Street campuses and its Caboolture campus in Queensland.
Estimates suggest the company will now employ just 150 people over 18 campuses, a big drop from the 700 employees at 40 campuses it had at its peak.
The closures will hurt hundreds of students still with the college, who will now be place in large cohorts with small numbers of tutors.
Independent Education Union Queensland branch secretary Terry Burke says the college was rapidly downsizing due to tighter controls on the hugely-generous tertiary funding scheme.
"It certainly was very, very reliant on VET FEE-HELP," he told the ABC.
"Their business model was obviously flawed."
He said remaining staff would struggle.
"The ones that are remaining, their workloads are increasing dramatically. A lot of them are being asked to do things which are generally outside their employment," he said.
"You also have to question whether that's having an impact on course delivery."