Experts urge self-maintenance

Print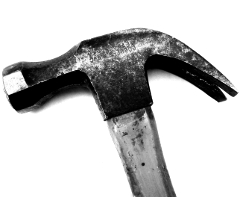 Tradies are almost twice as likely to take good care of their tools as their bodies, research shows.
A study commissioned by the Australian Physiotherapy Association (APA) has found that 79 per cent of tradespeople report taking good care of their tools, compared to just 47 per cent who took good care of their bodies.
Nearly two thirds (64 per cent) of tradies said they had been injured in their current job and half of these said they expected to be injured again.
APA National President Phil Calvert says tradies are prone to a range of injuries as a result of the intensity and repetitive nature of their work.
"Many tradies are not seeking treatment or are delaying treatment until their injury becomes a much bigger and more complex issue," he said.
"We know that lower back pain, knee and shoulder issues are common, yet almost a quarter (22 per cent) of tradies in our survey said they didn't seek assistance from a health professional for their injury, which led to a longer recovery time or chronic injury."
Mr Calvert said a proper warm up before work including appropriate stretching and using correct lifting techniques could help prevent injuries.
"While health and safety messages are getting through - with 68 per cent saying they follow safe lifting guidelines - only 23 per cent of tradies said they warm up before they start work," he said.