Forrest funding green power

Print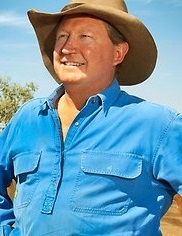 Mining billionaire Andrew Forrest is funding a solar farm in Western Australia's Wheatbelt.
Sydney firm Sun Brilliance has plans for a 100-megawatt solar project at Cunderdin, about two hours east of Perth, but has hit a range of financing problems.
It has also faced difficulties in connecting to the grid.
Reports say Mr Forrest has agreed to buy into the project through Squadron Energy, part of his private investment vehicle Minderoo.
The terms of the alleged deal are unknown, but Mr Forrest's final commitment is expected to depend on whether the solar farm can secure grid access.
Sun Brilliance chair Ray Wills has confirmed to reporters that an offtake deal is crucial to gaining investors' support.
According to the ABC, that offtake agreement will run for 10 years and involve aluminium giant Alcoa.
He would not name the project's buyer.
"Certainly, we've been involved in very positive discussions over the last two months," Professor Wills said.
"I can't comment on who we're having those discussions with at this time, but we're certainly very happy with the calibre of the investor we're talking to.
"We've been looking for partners to support us to ensure that we can guarantee the success of the project … and it's been great to find that support."