Fuel giant wants carbon price

Print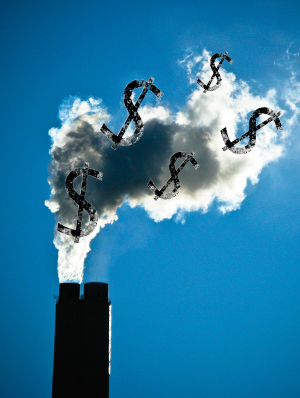 Australian oil and gas giant Woodside wants a national carbon pricing scheme.
Woodside boss Peter Coleman has joined the leaders of other resource giants BHP and Rio Tinto in calling for change.
"We need a price on carbon, we need to ensure that the most effective energy gets into the system," he told ABC reporters this week.
"Our legacy needs to be one that both our children and our grandchildren are proud that their parents gave to them and that opportunity is now, so we think there is a will to act, the time is now, and we need to start having good policy debate."
Woodside has reversed its stance in recent years, after having campaigned against the Gillard government's emissions pricing scheme.
Mr Coleman's stance puts him at odds with the Business Council, on whose board he sits.
"I accept that the Business Council represents many, many members with diverse views both in the resources sector and manufacturers, so I am not going to talk about where the Business Council is going with this," he said.
"We think it is time for Woodside to step up, we think it is time for industry to step up, it is difficult for industry associations to do that themselves.
"Hopefully by coming out and talking about this in a very clear and thoughtful way there will be others that will come behind us and say yes, we are of the same view and we will start to develop momentum over time."