FWC favours cursing miner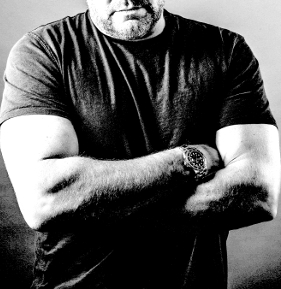 The Fair Work Commission has ordered a foul-mouthed miner's job be reinstated, saying he works "in a coalmine, not a convent".
CFMEU delegate Matthew Kosek was sacked from the Dendrobium Mine in NSW after threatening colleagues sing terms including "f***ing dog" and "dog c***".
He lodged an unfair dismissal case, in which Fair Work commissioner Bernie Riordan said foul language in such a workplace was "unfortunate but very commonplace".
The commission heard Mr Kosek was under the influence of prescription medication and alcohol at the time of the incident.
The FWC ordered that Mr Kosek be reinstated and receive partial back pay, finding that inappropriate language had been condoned by the mine's owner Illawarra Coal for several years.
Illawarra Coal's parent company South32 says it has filed an appeal against the decision.
Australian Human Resources Institute chair Peter Wilson said it was an "alarming" decision.
"Employees have a duty of care in the workplace not to use words like that, and employers have to safeguard it," Mr Wilson said.
"Commissioner Riordan's judgement really cut across that and established a level of acceptability that I think is quite inappropriate."
Industrial relations barrister Bruce Taylor said context was important.
"I think people are far more tolerant of general swear words," Mr Taylor told the ABC.
"That is not to say that there isn't a time and a place.
"In a coal mine it may be okay to use swear words. In a general workplace I doubt very much and if it were, a warning would be given that it's not to happen again.
"This fellow was drinking, he'd been under a degree of stress and he did apologise to the staff. I think people would forgive and forget and move on.
"But that would not always be the case, and I'm certainly not advocating for a degree of tolerance of bullying or swearing at the workplace," he said.