Gold mine going green

Print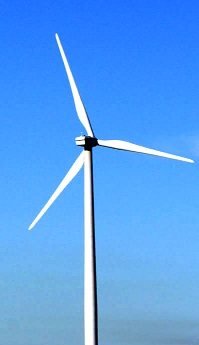 A major Australian gold mine will soon get most of its power from renewable sources.
Industrial firms Gold Fields and EDL have built a 56-megawatt hybrid renewable project connected to the Agnew mine in Western Australia.
The facility should deliver up to 70 per cent of the mine's power requirements.
In includes five wind turbines integrated into Australia's largest hybrid renewable microgrid, which also controls a 10,710-panel solar farm, battery system and off-grid gas/diesel engine power plant.
The project was made possible by a $13.5 million grant from the government-backed Australian Renewable Energy Agency (ARENA) Advancing Renewables Program.
Gold Fields vice president Australasia, Stuart Mathews, says it is an important move for the companies involved, but also the broader mining industry.
"For our people and our stakeholders, this is a very clear demonstration of our commitment to reducing our carbon footprint whilst strengthening our security of supply," Mr Mathews said.
"Having built our internal technical capability and developed strong relationships with our business partners, we are well placed to continue to implement renewables solutions elsewhere in our business."
EDL chief executive James Harman said it was a hard slog.
"We faced transport challenges during the bushfires and impacts on personnel from COVID-19 restrictions as well as geographical, logistics and technical challenges to safely construct this innovative energy facility in the remote WA Goldfields region," Mr Harman said.