Golden years coming after big find in WA

Print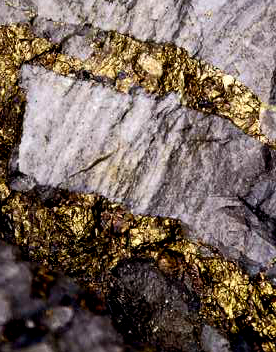 A fairly small-time gold company has hit it big, with a massive new find in WA.
Gold Road Resources has found itself in the spotlight this week, after announcing a new mineral resource of 5.1 million ounces of gold.
The Gruyere deposit is in company's Yamarna Belt, which appears to hold a number of significant sites lying immediately north of the 7.9 million ounce Tropicana Gold Deposit.
The latest deposit is world-class; according to Gold Road Resources managing director Ian Murray.
The mine has been estimated to have a life of about 13 years, and should be operational by 2017.
When it is running, the mine will aim for an all-in cash cost of between $1,000 and $1,100 an ounce.
WA Mines and Petroleum Minister Bill Marmion has visited the project this week, and plugged the State Government's Exploration Incentive Scheme (EIS) while he was there.
"This exciting new EIS deep stratigraphic hole is going down 2,000 metres and could more than double the depth of known mineralisation," Marmion said.
"Co-funding for this drilling program was allocated in Round 10 of the EIS in December and is a prime example of how the scheme is helping drive discoveries and promote mining industry employment.
"The Gruyere deposit is particularly important because it is the first major gold find in what industry and EIS research indicates is a promising new mineral province, the Yamarna greenstone belt."