Green group digs up coal concerns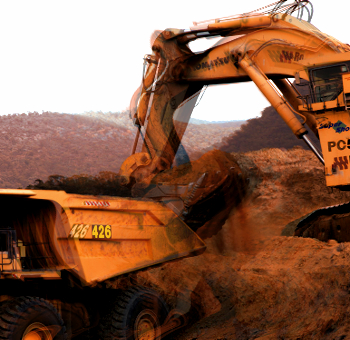 Reports say a string of environmental licence breaches at Whitehaven Coal's four NSW mines have been covered up.
Whitehaven has been accused of fighting to keep Problems including the contamination of nearby streams and air pollution secret.
Green group Environmental Justice Australia (EJA) sought access to documents — known as annual returns - through the Government Information (Public Access) Act.
"I was gobsmacked at just how difficult it was to access these reports," EJA's James Whelan told reporters.
"All we wanted were the pollution reports that company lodges with the [Environmental Protection Authority] each year … these are things that should be in the public realm.
"The fact is it took us nine months of persistence — appeals and counter appeals — as Whitehaven stymied us at every turn."
Whitehaven has been fined for some of the breaches, including a $15,000 after it mined an extra 138,095 tonnes of coal at its Tarrawonga mine in Boggabri.
The fine is far less than the value of the coal.
"Some of the infringements were minor in nature — other infringements were very significant," Mr Whelan said.
"This is a company that has a wide range of penalties and infringements and we believe the penalties have been woefully inadequate to send the kind of signal that would bring the company into line."
Whitehaven Coal said it has a "trend of strong compliance".
"Where there have been occasional instances of non-compliance, we have worked closely with all stakeholders, including the State Government, to ensure any issues are quickly addressed and remedied," the company said in a statement.
Whitehaven Coal is currently trying to double the allowed production output at its proposed mine north of Gunnedah.
It is expected to soon lodge an environmental impact statement (EIS) for the expansion plan, which will require it to explain how it will mitigate the effects of the mine.
"The EIS will be lodged in the current half [of the financial year], at which point we will have more to say about Vickery, including the substantial economic and employment benefits it will deliver to communities in the North West," Whitehaven Coal said in a statement.
The NSW Environmental Protection Authority (EPA) has set up a noise monitoring station near Whitehaven's Maules Creek mine.
Locals say that because the monitor is unattended, its findings could not be used in court.
But the EPA says it is paying attention.
"The EPA has issued penalty notices, required an independent mandatory environmental audit to assess compliance with noise limits and issued pollution-reduction programs … and a review of monitoring equipment has also been undertaken," the authority said in a statement.