Mercedes outsources while keeping safety close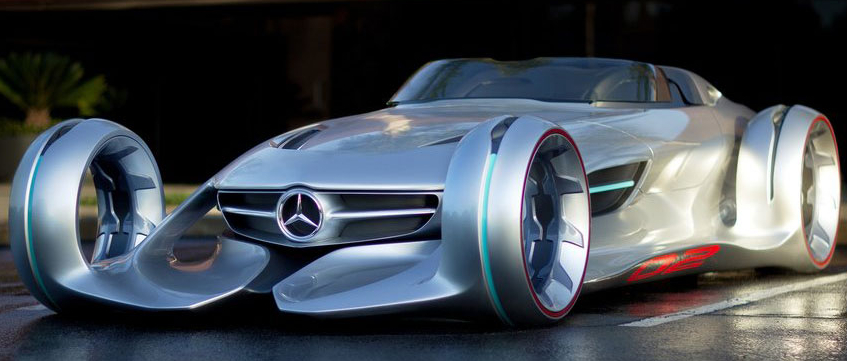 Mercedes-Benz says it will outsource some elements of its future car designs, so that it can focus on green technologies and the future of motoring.
With nearly half of Mercedes-Benz's entire research and development budget now being spent on technologies like enhanced fuel efficiency, alternate power systems and even autonomous driving, it has been forced to outsource some of its traditional hardware engineering.
Daimler's R&D chief Dr Thomas Weber says that while core engineering functions like safety or chassis architecture will never leave its control, other areas of engineering are not as sacred.
He said the push for internet connectivity and autonomous driving is pushing car-makers to focus on electronics engineering and less on their traditional skills.
"We are spending about 50 per cent of the whole research and development budget on green technologies, but that's not just engines," he said.
"That includes the whole investment in engines and transmissions and the drivetrain and in hybrids and lightweight construction and aerodynamics.
"Our target is to reduce the share of R&D spending on this part by standardisation internally and sometimes, from the development point of view, with external suppliers.
"The share [of the R&D budget] in this field has been at a constant level but if we anticipate that the whole budget will grow, the percentage point of this technology will be step-by-step reduced.
"A lot of that is because electronic simulations are making this cheaper than it used to be."
Mercedes-Benz is already shares engineering resources with Nissan and Renault, in a partnership that produced cars like the SMART fortwo and forfour, and the Renault Twingo.
It has also allowed the companies to have rebodied commercial vehicles, and has seen Mercedes use Renault-built four-cylinder engines in its smaller cars.
Dr Weber says these links will be extended.
"We would never do it outside for platform engineering or development for core models, though, but if it's an adaptation of a model, for a specific market like China, why not?
"I know the huge amount of money we spend for adaptation because today we use our own subsidiary engineering operation.
"When it comes to a variant of an existing model or a China version or a specific adaptation for a specific country, then why not do it outside?" he asked.
But Dr Weber insists that some areas will remain sacrosanct and in-house, such as new architecture development and safety.
"We will keep new innovations, platform, the first vehicle in the cycle, the first prototyping. That will never leave," he said.
"Safety is one of the key areas and it's still a core for our brand. In safety, we have to improve with the passive safety work and that has to include add-on regulations in all marketplaces.
"We still focus on passive safety, but also we are now focusing as much as possible on the active (Collision Prevention Assist) side. It's only through this that we can reach a new level of safety that hasn't been seen before," he said.