Mine made to stop for rehab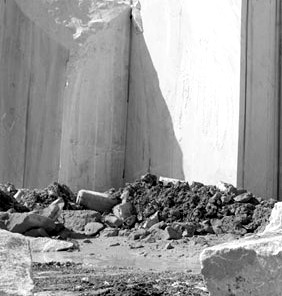 A mine on NSW's mid-north coast has been shut down for not paying their environmental rehabilitation security deposit.
The NSW Resources Regulator issued a suspension notice to Port Macquarie-based Macquarie Marble and Lime Pty Ltd, after the miner failed to lodge the required deposit.
Acting Chief Compliance Officer Anthony Keon said failure to pay the outstanding security is a serious contravention of mining authorisations and is a breach of section 378D of the Mining Act.
"Environmental rehabilitation security deposits are required for all mining leases in NSW," Mr Keon said.
"These security bonds ensure the NSW Government is not left with the rehabilitation bill should a mining authorisation holder default on their obligations."
Mr Keon said, as of last Monday, Macquarie Marble and Lime Pty Ltd had not paid $23,500 of the required $85,000 security deposit to ensure rehabilitation of the mine is completed when mining at the site ceases.
"Macquarie has had time to make arrangements to pay. While the amount outstanding may be relatively small, the company's continued operation in non-compliance with the Act was untenable." he said.
"The regulator decided to take strong action to suspend mining operations until the company could regain compliance.
"Environmental rehabilitation security deposits and requirements for progressive rehabilitation during the life of a mine are a critical part of the regulatory framework which ensures a viable and sustainable mining industry in NSW."
Macquarie Marble and Lime Pty Ltd have reportedly paid the outstanding deposit, allowing them to resume operations.