NT fields fracking report

Print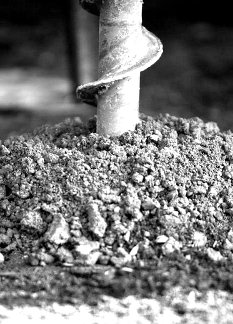 If the Northern Territory dives headlong into gas development, it could make up to $5.8 billion over 25 years.
That is the finding of a report by ACIL Allen Consulting that has been presented to an independent inquiry into gas extraction in the NT.
The report went through the potential direct and indirect economic benefits, impacts and risks of lifting the current moratorium on fracking, over a 25-year period.
The experts laid out four possible scenarios;
'Calm': Exploration and appraisal carried out, but commercial quality shale gas reserve is not found.
'Breeze': 103 wells drilled, 82 new jobs and $757 million in revenue to the NT Government.
'Wind': 267 wells drilled, 252 new jobs and $2.1 billion in revenue to the NT Government.
'Gale': 670 wells drilled, 524 new jobs and $5.8 billion in revenue to the NT Government.
ACIL Allen said its modelling does have a caveat.
"The shale gas industry in the Northern Territory is at such an early stage that the modelling conducted in this engagement is subject to more than the usual uncertainty," the report said.
"To be clear, this matrix is not an assessment of the commercial prospects of a shale gas industry in the Northern Territory, as ACIL Allen has not been engaged to assess this, and it is too early in the industry's development to make such a determination."
Inquiry chair Justice Rachel Pepper said the assessment was important because it was the only economic report provided to the inquiry which was not commissioned by the oil and gas industry.
"This report is important in order for the panel to properly assess the economic impacts and risks of hydraulic fracturing as set out in the Terms of Reference," Justice Pepper said.
"It is also significant because the only other economic study available to the panel is the Deloitte Access Economics' report commissioned by the Australian Petroleum Production and Exploration Association in 2015."
The report looked at a range of resource funding initiatives including wealth funds, royalties for regions programs, and revenue systems from other countries.
The ACIL Allen report will form part of the inquiry's final report, which NT Labor says will inform its decision on whether or not to lift its fracking moratorium.