NuCoal loses latest bid to dodge corruption claims

Print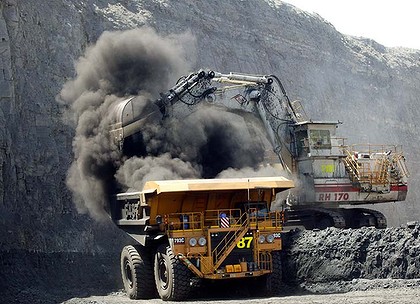 A case brought by NuCoal Resources against the Independent Commission Against Corruption (ICAC) has been rejected by the Supreme Court.
It is a big blow to the troubled coal miner's attempts to strike down an ICAC report describing the Doyle's Creek exploration licence as "so tainted by corruption" that it needed to be revoked.
Justice Stephen Rothman found that ICAC gave proper consideration to reasons given for keeping the exploration licence.
He old the court that the case was futile, given that laws already been passed in parliament revoked the licence without compensation.
NuCoal has hinted that it may make fresh appeals, with chairman Gordon Galt saying the company would continue its "pursuit of justice under various free trade agreements".
"While the ICAC made no findings of wrongdoing by the company or any of its current directors we wanted the opportunity to have a Judicial Review of the findings made in ICAC's December 2013 report," he said.
"We will review Justice Rothman's findings in more detail before considering whether or not to appeal."
NuCoal has been trying to fight an ICAC investigation which found by former NSW mining minister Ian MacDonald corruptly awarded the exploration licence for Doyles Creek Mining in 2008.
NuCoal claimed it was not involved in the deals around the exploration licence, as it only bought Doyles Creek in 2010.
But ICAC's December 2013 report said: "A change in shareholding in a company should not immunise the company from the consequences of its improper conduct or that of its directors".
The Newcastle Herald reports say that Doyles Creek directors Mike Chester and Andrew Poole joined NuCoal's executive board after the buy-out.
Both were found to be corrupt, but no charges were laid.