Palmer proposes new coal

Print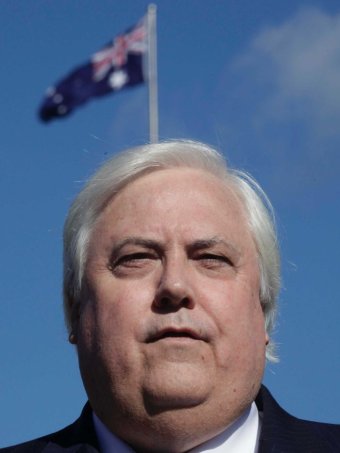 Clive Palmer wants to build a new 700MW coal-fired power station in Queensland's Galilee Basin.
The Waratah Coal chairman says the station would be linked to his company's in-development Galilee Coal project located 30km north of Alpha.
Mr Palmer says the $1.54 billion power station would provide power for the mine's operations and the company's proposed greenfield North Galilee coal mine.
But even the North Galilee mine idea is still in an early planning stage.
"I am putting my money where my mouth is by announcing this new station so we can power Queensland and help bring down energy costs which continue to escalate," Mr Palmer said.
"At full scale, the project will comprise two open cut and four underground mines, as well as supporting infrastructure, and will produce 40 million tonnes per annum (Mtpa) of high quality thermal coal for export markets."
Mr Palmer claims around 1,000 people would be employed over the mine's three-year development period, and 90 people throughout its 30-year mine life.
"The Galilee Power Station will be developed as a contingent component of the overall project, providing the power needs for the mine operations, coal transportation and port operations, ready for export coal to Gladstone and future power needs for our proposed North Galilee coal mine development," Mr Palmer said.