Raytheon gets major missile money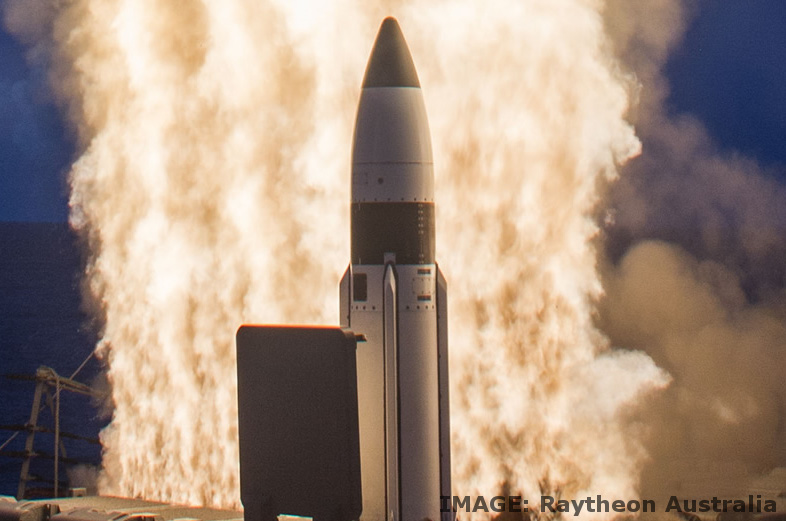 The Federal Government is spending $2 billion on a Short Range Ground Based Air Defence for soldiers overseas.
"A modern and integrated ground-based air defence system is needed to protect our deployed forces from increasingly sophisticated air threats, both globally and within our region," Defence Minister Marise Payne said.
"Australia's current short-range capability is 30 years old and due to be retired early next decade. The replacement system will provide improved protection for our deployed servicemen and women."
Minister for Defence Industry Christopher Pyne said the project was given to Raytheon Australia, and will a significant amount of Australian labour.
"Through a Risk Mitigation Contract, the government will ensure there are opportunities for Australian industry participation, with direct access to ­Raytheon Australia for local businesses to showcase their abilities," said Mr Pyne.
"Raytheon will hold workshops across the country to ­engage with local industry."
The $2 billion investment will help the Government Australia's defence spending to 2 per cent of gross domestic product.
Reports say international defence companies "have expressed disappointment" that the decision was made without a full competitive evaluation process, with one defence industry official telling the ABC that "several companies had spent hundreds of thousands of dollars responding to Government requests for information on their bids".
Mr Pyne said he stood by the process used to award the contract to Raytheon.
"This is the first time we've used the limited request for tender (LTM) under the Smart Buyer process for such a large acquisition, and we have over many announcements in the last few years been very open to a wide tender," Mr Pyne told reporters in Adelaide.
"With this one, we very clearly decided that we wanted this product to protect our troops and that's why we have released in this particular way."
Raytheon will investigate using Thales Australia's 'Hawkei' protected mobility vehicle, manufactured in Bendigo, Victoria, as a potential platform for the system's missile launchers.