Recycling responses coming

Print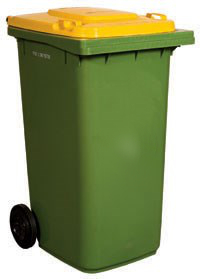 The Federal Government has allocated $20 million for Australia's recycling industry to begin banning waste exports.
The new fund will pay for innovative projects to boost the domestic recycling industry.
Mr Morrison revealed that the export of the four recyclable materials would be banned at the Council of Australian Governments meeting in Cairns last week.
Industry Minister Karen Andrews said the funds will create Australian jobs and reduce plastic pollution.
Australia spent $2.8 billion exporting nearly 4.5 million tonnes of waste last year, the vast majority of which went to Vietnam, Indonesia and China.
"Boosting our onshore plastic recycling industry has the potential to create over three times as many jobs as exporting our plastic waste, ensuring a more sustainable and prosperous future," she said.
The $20 million funding will be distributed through Cooperative Research Centres.
Meanwhile, the Victorian Government has given $11.3 million to councils to help them deal with rubbish recycling after processing giant SKM collapsed.
Environment Minister Lily D'Ambrosio says SKM undercut the prices of other recycling processors, meaning many councils will have to pay double for collection by another firm.
About $6.6 million of the funding package will go to that purpose.
"This short-term financial relief supports councils immediately, while all levels of government work together on a longer-term solution that must include an overhaul of kerbside recycling," Ms D'Ambrosio said in a statement.
"We believe this financial assistance to councils will help them transition to meeting the real costs of recycling after decades of a failed business model from SKM."
The authorities are also looking at introducing more bins for households to reduce contamination between materials.