Roy Hill's latest prohibition pushes big mine back again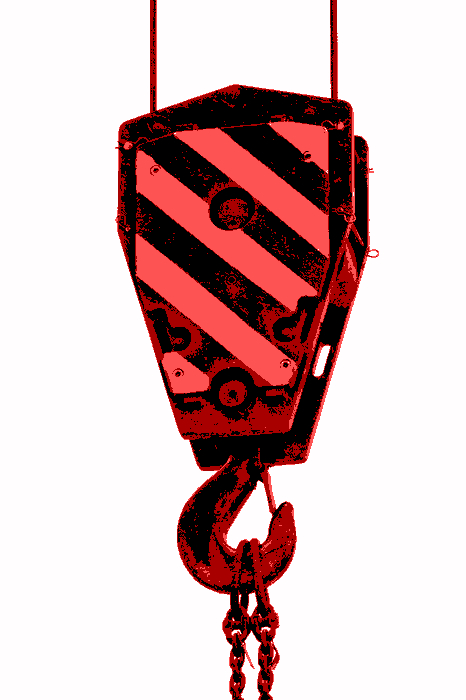 The Roy Hill project has been issued with a prohibition notice after its latest crane incident.
Reports say that on Tuesday last week, a crane was lowering a man cage which "crashed" into scaffolding.
The cage was reportedly used to ferry workers to and from heights, but it is not known if any people were in the cage at the time of the incident.
WA DMP state mining engineer Andrew Chaplyn said a communication failure led the crane operator to lower the cage further than required.
"The department and Roy Hill are investigating the incident," he told Fairfax reporters.
"The aim is to identify the root causes so that the appropriate controls can be put in place to prevent a re-occurrence."
A Roy Hill spokesperson said no-one was injured.
"The prohibition notice will not affect first ore on ship as there is limited work which requires work from man cages," she said.
This marks the tenth prohibition notice issued by the Department of Mines and Petroleum to Roy Hill, after a number of lifting related incidents at the construction site.
This is in addition to 11 improvement notices issues in the past financial year, as well as four improvement notices and one other prohibition notice.
While work has not stopped on the site, crane-operated man cages reportedly cannot be operated until a new safe system of work is in place.
Among the incidents plaguing progress and workers' safety at the Roy Hill site, a crane tipped over while it was undergoing testing and commissioning procedures in January, and supporting jacks failed beneath a construction module just weeks later.
A fortnight after that, two men were severely injured during a lifting accident aboard a ship offloading materials for the Roy Hill project, but this incident fell under the jurisdiction of the Australian Maritime Safety Authority, and so did not affect the Roy Hill contractors.
Earlier this year, following the first few incidents, Roy Hill chief executive Barry Fitzgerald said the "serious issues" around safe lifting and crane operations were not acceptable and "a step change" in lifting operations was underway.
But since then, Fitzgerald has been quoted as saying the safety issue were overblown.
"I think there is a difference between how much space we get in the media in terms of our safety performance and our actual performance, and we are actually quite pleased with what we have achieved," he said.
The opening of the iron ore mine will now be delayed until the second week of October as a result of the prohibition notices and bad weather.
Reports say the mine has stockpiled up to 13.5 million tonnes of iron ore ahead of its start date to provide cashflow while the project ramps up to full capacity.
When it is all underway, Roy Hill should be able to produce 55 million tonnes per year.