SA ambulance bus draws critics

Print
An ambulance bus that can carry up to 12 patients at once has been slammed by South Australia's Opposition.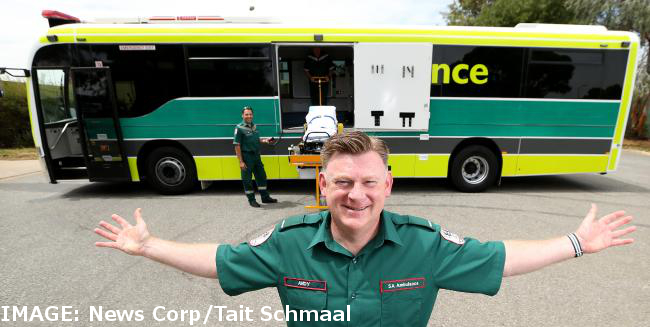 SA Health Minister Jack Snelling has unveiled the new multi-patient bus, the result of a $750,000 conversion.
The bus features six stretcher beds and six treatment seats for patients, and will be operated by a team of specially-trained paramedics and drivers at big public events like music festivals or Schoolies.
"It'll give our hardworking paramedics a critical advantage when attending major incidents resulting in multiple casualties, like bushfires and car crashes," Mr Snelling said.
But the state's Liberal opposition has accused the Government of trying to "rack, pack and stack" patients to save money amid troubles with its Transforming Health plan.
"Rather than buying the additional ambulances they will need, we fear that the Government will try to use the ambulance bus for inter-hospital transfers," Opposition health spokesperson Stephen Wade said.
"Ambulance buses are useful as a field base in an emergency, but we have real concerns about them being used for inter-hospital transfers."
But the Labor government fired back on Twitter, saying the statements were "more blunders from SA Liberals", and that the "bus is for non-emergencies".
The bus should hit SA roads in late April.