Satellites track fire risk

Print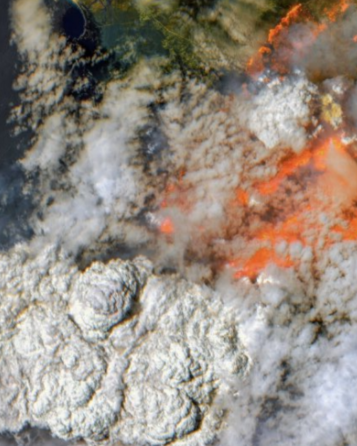 One of Australia biggest miners is managing its bushfire risk from space.
Fortescue Metals Group (FMG) is using a new remote sensing tool to protect staff and assets in the Pilbara.
The company reached out to its geospatial services division to develop the new capability, which uses multi-spectral satellite data and complex algorithms to identify traces of previous fires.
FMG said in its annual sustainability report (available in PDF form, here) that this allowed it to build a 'fire scar' map to show the age and amount of regrowth since previous fires.
The company will use this 'fuel age' data to predict the severity of a bushfire. The analysis is enhanced by other data including the vegetation type, density and surrounding terrain.
This means it can spot the best places to conduct low-intensity prescribed burns to reduce the amount of combustible material.
FMG says it has already used insights gathered from the project for a prescribed burn near the accommodation village at its Christmas Creek mine.
The company says the high-tech monitoring system not only reduces the risk to workers' safety and its assets, it will also minimise disruption at remote facilities.