Solar rates keep rising

Print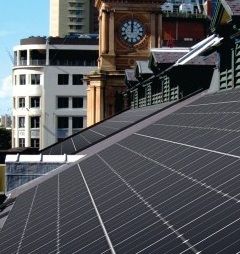 Experts say installation of solar panels is at its highest level in almost five years.
Queensland is leading the way, with 25 megawatts or enough to power over 5,000 homes and businesses installed in March.

Solar PV use is rising in SA, NSW and Victoria as well, while uptake has plateaued in Tasmania, NT and the ACT.

Sunwiz says recent blackouts in South Australia were one factor driving the increase.

The Australian Energy Council (AEC) has warned that more solar PV adds an extra layer of complexity to the energy market.

It says the national energy market (NEM) will have to handle more intermittent generation as the market changes.

The AEC says domestic-sized storage batteries will be needed to ensure security as the use of solar power continues to rise.