Study plots growth blocks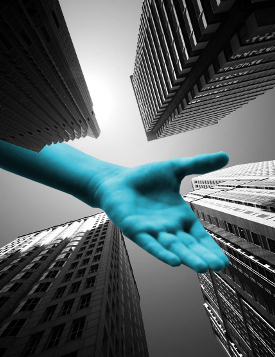 Experts say the growth of Australia's cities is being held back by institutional silos, perennial underfunding and lack of a national vision.
A new report by Future Earth Australia, a program of the Australian Academy of Science, has been developed through an extensive consultation process, overseen by leading urban research, practice and policy experts from around Australia.
It lays out a 10-year plan to transform Australia's cities and regions and to address urban problems including transport congestion, inflated housing markets, the loneliness crisis, inequity in opportunities and biodiversity loss.
Professor Jago Dodson, chair of the report's Expert Reference Group, says there is a rich variety of local transformation and innovation taking place in suburbs and cities around Australia, driven by individuals, small businesses, community groups and local government.
"However, these groups felt disconnected from each other across sectors and disciplines," Professor Dodson said.
"Meanwhile Australia's urban researchers are stifled by institutional silos and disciplinary or sector-specific remits.
"The report recommends that Australia sets a national vision for cities and establishes a national network of knowledge hubs to empower local innovation."
It also recommends the establishment of new partnerships across urban sectors and capacity building among researchers, practitioners and policy makers.
"Implementing this strategy would set Australian cities on track for future prosperity and sustainability," Professor Dodson said.
The report makes eight recommendations for addressing the barriers preventing Australia's urban and regional areas from achieving sustainable development.
Enable a national framework and process to achieve the SDGs in cities and regions
Embed stakeholder and civil society participation in urban knowledge, policy, and practice
Create a national institutional framework to link urban and regional research, policy, and practice communities
Establish a national network of innovation hubs to empower local urban and regional innovation across Australia
Establish and sustain an integrated urban and regional knowledge platform for data analysis and exchange across the research, policy, and practice communities
Support new capability to connect diverse knowledge across sectors, disciplines, and professions to achieve urban and regional visions
Establish a national program to expand researcher and practitioner capability for knowledge exchange across urban and regional research, policy and practice communities
Fund a national program to embed researchers and practitioners within relevant organisations linked to knowledge production for the SDGs