Super raid aimed at unions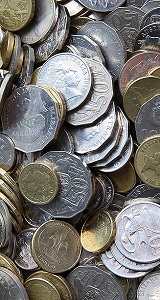 The Federal Government has unveiled draft legislation to shake up corporate governance at superannuation funds.
Under the proposal, superannuation funds will have to have an independent chairman, and at least a third of a fund's board must be populated with independent directors.
Insiders say the Government's is targeting union-backed industry superannuation funds in particular, but the changes would also apply to retail, corporate and public sector funds, which together are worth about $2 trillion in retirement nest eggs.
The draft bill could force funds to report whether they have a majority of independent directors on an "if not, why not" basis in annual reports.
The rules are designed to match those that apply to ASX-listed companies.
The proposed reforms would apply to all superannuation funds under APRA regulation except self-managed funds.
If the legislation passes, it will open a three-year transition period for funds to reconstitute their boards.
The Federal Government has been spurred into action by concerns about union links and a lack of transparency on industry super boards.
These concerns have been exacerbated by revelations at the ongoing Royal Commission into Trade Union Governance and Corruption, which has highlighted incidents of alleged misconduct and conflicts of interest between trade unions and employers.
Assistant Treasurer Josh Frydenberg says the Federal Government is trying to deliver on a commitment to improve the superannuation governance.
"Not only does superannuation represent the hard-earned retirement savings of Australians, it is already the second largest asset held by Australian households," he said.
"Given the size of the superannuation system, and its importance in funding the retirement of Australians, good governance is absolutely critical.
"Independent directors bring additional experience and expertise to boards making a valuable contribution to their decision making.
"If you're a teacher, or if you're a nurse, and you've got $100,000 of your hard earned savings in superannuation, you want the people on the board to have the best experience, and the best diversity of views in order to get the best possible outcomes for you."
Industry Super Australia (ISA) - a group representing union-backed not-profit superannuation funds - has cautiously supported the proposals.
But ISA Deputy Chief Executive Robbie Campo has questioned why successful industry funds would be targeted when the wealth management industry has its share of scandals too.
"The watchful eyes and questioning minds of industry super fund directors have not only delivered the best performing funds, they have avoided the widespread consumer losses and scandals which have engulfed the major banks and wealth managers over recent years," he told the ABC.
"We would caution against a 'one size fits all' approach which would impose costly obligations on not-for-profit super funds in the absence of evidence to demonstrate the benefits to our members.
"Tackling governance problems in other parts of the finance sector should be the priority."
ISA's director of public affairs Matt Linden told reporters that there should not be a one-size-fits-all approach.
"We support efforts to improve governance and transparency in the financial services sector in response to the multiple scandals in banking, insurance and wealth management, but we do question why the most significant changes appear to be reserved for successful not-for-profit super funds," he said.