Transport faces 'fudged' figures claim

Print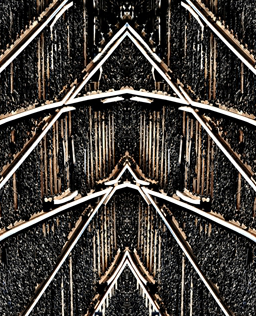 Victoria's public transport authorities have been accused of allowing trains to run over capacity, and fudging the numbers to cover it up.
Information obtained under Freedom of Information allegedly shows capacity on six of Melbourne's 11 rail lines went over their 800 passenger limit during the morning rush.
The documents were secured after a request by the state's Greens party.
"The standard is 800 people per train, that's considered to be overloaded, but on most lines pretty close to half the trains are now exceeding that standard," Greens Victorian leader Greg Barber said.
"I think they've broken a new record in this survey because they had 1,262 people on one train [on the Pakenham line]."
"We got the raw data ... and it turns out they've been fudging the figures," Mr Barber said
"Anytime a train gets cancelled or delayed, that causes overcrowding, but they actually exclude that from their figures because they say that's not normal.
"But cancellations and delays are normal, they're happening all the time."
Mr Barber said it showed the effects of successive governments ignoring the need to improve public transport infrastructure.
Victorian Public Transport Minister Jacinta Allan said the Government was improving rail services.
"It's about making sure that the train system has enough trains, enough capacity to move the people who want to use it," Ms Allan said.
"We know more and more people are choosing to use public transport, and with Melbourne's growing population, we know those two factors are adding to it being a service that people are using more and more.
"We want people to use public transport, and that's exactly why the Andrews Government hasn't wasted a moment in getting on with those important public transport projects like ordering bigger trains, improving signalling, getting on with the Metro rail tunnel, removing level crossings, so we can provide that extra capacity."