Regional Project Managers
First listed on: 29 November 2023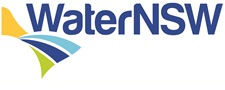 Regional Project Managers - Tamworth, Armidale, Orange, Narrabri or other locations in regional Northern NSW
Ready to make a splash in your career? WaterNSW is seeking 3 X Regional Project Managers (Full time) to join our Operations team in Northern NSW.
In this role, you will be accountable for the successful delivery of various projects through the effective management of internal and external resources available to WaterNSW and manage predominantly Asset renewal projects to meet or exceed agreed objectives including scope, cost, time, quality and put safety first.
This is an opportunity to work with an essential organisation creating a more sustainable future for the state. This role offers the flexibility to work around life, your contribution will be valued, and you'll be supported to build a rewarding career.
Preferred locations - Tamworth, Armidale, Orange, Narrabri or other locations in regional Northern NSW
Our perks and benefits:
We believe that our employees should be as well taken care of as our rivers, dams, and pipelines, that's why we offer a load of benefits.
Flexible working

Work a 9-day fortnight at full pay on the Enterprise Agreement

Up to 16 weeks paid parental leave

Fertility leave

Yearly corporate wear allowance

Professional development and educational assistance

Salary Range

$126,780 - $152,149

+ Super

And so much more!
What you'll do:
Project Management:

Deliver on all aspects of the project life cycle from initiation, planning, execution and closing to improve safety, avoid risk and reduce cost.

Regional Representation

:

Support the execution of our Regional Community Engagement Strategy and to be a key local contact for communities and stakeholders

Solutions:

Identify, monitor, and present options with key stakeholders in the appropriate manner to ensure successful delivery of the project outcomes and implement the best solution to meet project outcomes.

Contracts & Engagement:

Ensure the method of engaging contractors is suitable, clear, and sufficient to reduce risk, is in accordance with WaterNSW policy and delivers value for money. Ensure appropriate and relevant internal and external stakeholders are effectively briefed, available and engaged in a timely manner to enable effective and efficient project delivery.

Design:

Oversee design processes to ensure relevant specifications and standards are met. Lead design review meetings and include relevant stakeholders to ensure risks are identified and addressed.

Project Monitoring:

Regularly monitor project work against agreed milestones and budgets and adequately supervise site works to ensure safety, environmental and quality aspects meet or exceed requirements.

Risk Management and continuous improvement:

Actively review for risk or opportunities and consider options to improve project outcomes.

Reporting:

Ensure all reporting requirements including budget tracking and forecasting is up to date and accurate, clearly communicating reporting and progress tracking to enable ongoing management of projects and effective portfolio resource management.

Documentation:

Ensure all project artefacts/documents and non-build deliverables including completion of fit for purpose quality assurance is undertaken, witnessed and verified by the appropriately qualified/experienced personnel to achieve agreed project outcomes. Prepare and ensure all project contract documentation is clear and accurate, with timely and appropriate stakeholder input to enable contractors to meet their obligations.
What we are looking for:
Tertiary Qualification in Project Management or demonstrated equivalent experience in Civil or Electrical or Mechanical discipline.

Professional Project Management and Engineering experience in delivery water infrastructure asset-based projects

Proven experience engaging with key internal and external stakeholders to identify needs, address issues and ensure objectives are understood and met.

Experience in negotiating and influencing outcomes including successful management of contractual disputes.

Demonstrated background in planning work and deploying resources to deliver business goals.

Demonstrated understanding of engineering design principles and can interpret project/engineering documentation such as specifications and drawings.

Proven experience in managing projects, design process and site-based experience managing construction activities and contractors.

Knowledge of relevant standards, good engineering practice and applicable statutory requirements

Knowledge of project management practices and delivery of asset related projects

Commercial acumen to identify benefits, opportunities and trade-offs to be made when formulating and executing business cases, project plans and contract negotiations.

Willing to travel and work at various sites within NSW.

Current NSW Drivers Licence.
At WaterNSW, we embrace the opportunity to integrate work into our life by having full ownership of our work week. We value getting the job done rather than looking at your work hours.
More about our team/ culture:
We communicate openly and honestly while maintaining respect for each other. This means we get things done. We understand that everyone is different, and this is what we value as part of our inclusive culture.
Who is WaterNSW
When people think of essential human services, water supply is one of the first things that come to mind - and that's where WaterNSW comes in. We are NSW's primary bulk water supplier, river operator and comprehensive provider for licensing, water trades and water information.
For more information, please reach out to: Samata Billa at samata.billa@waternsw.com.au
Please note applications for this position will close on 8th December 2023
Click for Position Description - Please note this can only be accessed on the WaterNSW Careers Page.
You must have full work rights in Australia to qualify for all positions at WaterNSW.
We are a 2023 Circle Back Initiative Employer – we commit to respond to every applicant.
Closing Date:

08 Dec 2023
Location:

NSW
Salary:

$126,780 - $152,149 + Super
Work Type:

Full Time
Category:

Electrical/Electronics
Engineering
Infrastructure
Mechanical
Project Management