FMD task force formed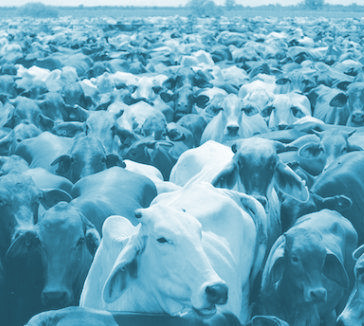 Victoria has formed an emergency animal disease task force in response to the threat of foot-and-mouth disease.
Victoria's new Emergency Animal Disease (EAD) is being stood up in preparation for an incursion of foot-and-mouth disease (FMD), which is currently circulating through parts of Indonesia.
Agriculture Victoria chief executive officer Matt Lowe and the Emergency Management Commissioner Andrew Crisp will co-chair the committee, taking advice from Victoria's Chief Veterinarian Graeme Cooke.
Three hundred biosecurity staff are being trained through Agriculture Victoria to prepare for a FMD outbreak, carrying out scenario planning and emergency exercises.
Federal and state governments are rushing to stop the disease entering the country after it was discovered in Bali, Indonesia a month ago.
FMD is highly transmissible and causes lesions and lameness in cattle, sheep, goats and other cloven-hoofed animals, but does not affect humans.
The exotic livestock diseases could destroy local herds, potentially costing the economy billions of dollars.
"We want to get a focus and targeted government response to a whole range of things we need to put in place in terms of being prepared and to prevent an outbreak," Victorian Agriculture Minister Gayle Tierney says.
"[The task force] will be looking at things like developing an EAD response plan and will also be looking at access to sufficient personal protective equipment and the supply chain issues that we have in respect to testing, tracing, destruction, disposal and vaccination.
"It's clear that there is anxiety within the farming community, people are wanting to know more and we've been able to give very practical advice through webinars.
"This is a good time [to] have those conversations at a grassroots level that give farmers the opportunity to turn that anxiety into very positive practical measures.
"We have a very clear understanding of what the risks are and what we need to do to ramp things up to ensure our preparedness is the best it could possibly be."
Indonesia is aiming to get its FMD outbreak under control by the end of this year, a government official said this week.
The country is forging ahead with a program to vaccinate millions of livestock, with over 455,000 livestock in 23 of the archipelago's 37 provinces having been infected with the disease.
"We hope by the end of this year, we can control the situation by having the number of cases reported reduced from time to time," says Wiku Adisasmito, spokesperson for the government task force handling the outbreak.
"We would also reassure the international community that Indonesia is capable of controlling the outbreak."