Gold giant backs Voice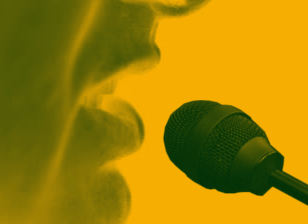 A South African mining firm has thrown its support behind the push for constitutional recognition for Indigenous Australians.
South African miner Gold Fields operates four mines in Western Australia, and its CEO Chris Griffith says an Indigenous Voice to the Australian parliament would be "just and fair", "overdue", and cause no fear for the company.
Gold Fields wholly owns and runs the Agnew, St Ives+ and Granny Smith mines in WA and is the 50 per cent owner of Gold Road's Gruyere mine.
Collectively, the four Australian mines deliver about 42 per cent of Gold Fields' global gold volumes and more than half of the cashflow generated by its global portfolio.
Prime Minister Anthony Albanese has vowed to hold a referendum asking Australians to approve or reject the addition of three sentences to the constitution that would allow for the creation of a new organisation called the "Aboriginal and Torres Strait Islander Voice".
The organisation would be able to "make representations" to parliament on Indigenous affairs.
Gold Fields works in several jurisdictions with extensive regulations for First Nations people. This includes South Africa's "black empowerment" rules, which set minimum ownership levels in mining companies for people legally defined as "black".
"This is ... normal in the rest of the world so having Indigenous Australians with a greater voice is not something that alarms us and I think Gold Fields has a good reputation of working alongside Indigenous folk in all the countries in which we operate," said Mr Griffith.
"In many of the other countries – Chile, Peru, South Africa, Ghana – we have much higher levels of engagement with local communities, I guess also because around our operations there are just greater volumes of local communities compared to [more sparsely populated] Australia."
Big mining companies have come out as some of the most outspoken supporters of an Indigenous Voice to parliament.
BHP and Rio Tinto have publicly supported constitutional recognition since 2019. Former BHP chief executive Andrew Mackenzie gave an impassioned speech on the issue in January 2019.
"The longer I have been at BHP, the more certain I have become that this great company, like this great country, has unfinished business with the Indigenous peoples of Australia," he told a meeting of the Committee for Economic Development of Australia in January 2019.
"That is why we can't sit on the sidelines … it is in all our interests to hear the first voices of this country."