Retail recognition probed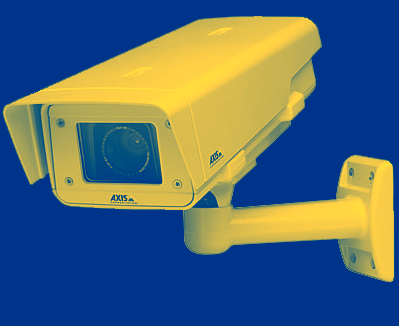 Australia's privacy watchdog is investigating the use of facial recognition technology by retail giants Bunnings and Kmart.
Consumer group CHOICE last month revealed Kmart, Bunnings and The Good Guys have used facial recognition technology to identify customers who enter stores, applying algorithms to images from video cameras to capture unique facial features, known as a 'faceprint'.
CHOICE also found that 76 per cent of Australians are not aware that retailers are capturing their unique facial features in this way
"Using facial recognition technology in this way is similar to Kmart, Bunnings or The Good Guys collecting your fingerprints or DNA every time you shop. Businesses using invasive technologies to capture their customers' sensitive biometric information is unethical and is a sure way to erode consumer trust," says CHOICE consumer data advocate, Kate Bower.
"Kmart and Bunnings display small signs at the entrance of stores where the technology is in use. However, discreet signage and online privacy policies are not nearly enough to adequately inform shoppers that this controversial technology is in use.
"The technology is capturing highly personal data from customers, including infants and children."
The companies were reported to the Office of the Australian Information Commissioner (OAIC), leading The Good Guys to pause its use of the technology after preliminary inquiries from the OAIC.
Following that, Kmart and Bunnings have announced they will temporarily stop using facial recognition cameras too, but both have defended their use.
"We believe our use of facial recognition technology for the limited purpose of preventing criminal activity such as refund fraud is appropriate and its use is subject to strict controls," a Kmart spokesperson told reporters last week.
Bunnings Managing Director Mike Schneider said cameras had been "switched off" while the investigation is underway.
"Everyone has the right to come to work and feel safe from verbal and physical abuse, however our team have faced a big increase in threatening incidents - despite us investing heavily in training and security to help protect them," he told reporters.
"When we have customers berate our team, pull weapons, spit, or throw punches - we ban them from our stores. But a ban isn't effective if it's hard to enforce.
"Facial recognition gives us a chance to identify when a banned person enters a store so we can support our team to handle the situation before it escalates.
"For absolute clarity, an individual's image is only retained by the system if they are already enrolled in the database of individuals who are banned or associated with crime in our stores."
In 2021, the OAIC determined that retailer 7-Eleven interfered with customers' privacy by collecting sensitive biometric information that was not reasonably necessary for its functions and without adequate notice or consent.