First listed on: 24 July 2022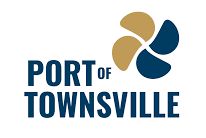 Health and Safety Business Partner
Our people are the heart and soul of our business - their passion and pride have been the foundation of our Port's success story. We embrace individuality and diversity and encourage anyone who aligns with our values to apply to join us on our journey.
ABOUT THE PORT
The Port of Townsville Limited (the Port) has been actively shaping the future of Townsville and North Queensland for over 156 years. Today, we are Australia's largest sugar, lead, copper, zinc, fertiliser and molasses port as well as the largest container and automotive port in Northern Australia, servicing 80% of its people with everyday goods.
More than 8 million tonnes of goods, worth more than $10 billion, cross our wharves each year. Thanks to our customers, we are one of the country's most diverse ports, handling 30 different commodities over eight berths. We provide global linkages to more than 130 ports and 44 countries with over 75% of our trade exchanged with Southeast Asia every year.
To chart a course for the delivery of sustainable prosperity as Australia's Port for the Future, we recently released our Port Vision 2050 – 30-year sustainability plan.
Among our 30-year goals are:
becoming climate-positive, climate-ready port, planting an additional million trees and halving baseline emissions
transforming 10 hectares of land along Ross Creek into vibrant waterfront destinations,
supporting $5 million in local community projects through a newly established Port Community Fund; and
delivering the $1.6 billion port expansion in line with trade needs and facilitating more than $700 billion in economic value for Northern Australia
ABOUT THE ROLE AND YOU
The primary functions of the Health and Safety Business Partner are to actively support the creation of a dynamic culture across Port and to assist in the management and improvement of the Port's safety management systems, to contribute to the achievement of the Port's business objectives and to ensure compliance with legislative and organisational requirements.
The primary areas of influence for the role will be supporting:
Safety leadership & accountability
WH&S vision & strategy
Management systems, policies, and standards
Site safety knowledge depth
Risk management
Targets, metrics, indicators, and reporting
EXPERIENCE YOU'LL NEED
To be successful in the role, you will require:
Demonstrated experience as a workplace health and safety advisor and the ability to identify workplace hazards by analysing industrial processes, operations, plant and work practices and provide practical guidance and advice on the application of workplace health and safety legislation, technical standards and codes of practice
Demonstrated understanding of and experience in safety management systems to AS/NZS4801:2001 standard
Demonstrated ability to apply risk management principles and to generate and implement creative strategies to control hazards and improve health and safety conditions
Working knowledge of the Work Health and Safety Act 2011 (Qld) and Work Health & Safety Regulations 2011 (Qld)
Suitable experience as Rehabilitation and Return to Work Coordinator, including return to work programs for injured workers and understanding of Workers Compensation Act
Highly developed interpersonal and communication skills with proven ability to develop and deliver the appropriate advisory, education and information services to management and other employees
Experience with WH&S in a high-risk construction/marine/industrial or port related industry
Proven teamwork skills and demonstrated ability to influence others within a Health and Safety environment
Excellent oral and written communication skills
High level of negotiation, problem solving and analytical skills.
Further details and requirements for the position can be found in the Position Description.
APPLICATION PROCESS
Click apply and follow the prompts
Attach your current resume and a cover letter to your application
Applications close Sunday, 7 August 2022
For enquiries, please contact peopleandculture@townsville-port.com.au, noting that applications must be submitted via our recruitment site - email applications will not be accepted.
We evaluate based on merit and equity without regard to race, color, religion, age, sex, sexual orientation, gender identity, genetic information, national origin, disability, veteran status, and other legally protected characteristics.
Closing Date:

07 Aug 2022
Location:

QLD - Townsville
Work Type:

Full Time
Category:

Health, Safety & Environment
OHS/Workplace Safety
Port Operations