First listed on: 17 November 2020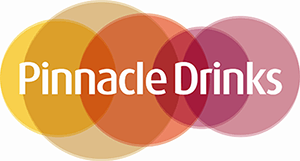 Safety Health & Wellbeing Manager
Safety Health & Wellbeing Manager - South Australia / New Zealand
About Us
Established in 2012, Pinnacle Drinks exclusively partners with winemakers, growers, brewers and distillers to deliver some of the world's leading brands across the wine, beer and spirit categories.
Overview
Provide strategic leadership, operational and advisory support to the Pinnacle Drinks businesses
Develop, implement, monitor and review a comprehensive Safety, Health & Wellbeing plan
Role based in South Australia with occasional travel to New Zealand
The Opportunity
A newly created role to support our passion and safety culture within Pinnacle. You will be responsible for:
Collaborating with the business to develop and execute a SH&W strategy and operating plan for all businesses, ensuring alignment with the overarching business strategy / imperatives.
Develop and deliver position statements on key SH&W issues as they arise.
Provide oversight to the development of relationships with external organisations to understand and leverage lessons learnt and experiences in identifying and implementing best practice in SH&W.
Develop and roll-out specific SH&W campaigns in response to trends identified from lead and/or lag indicators.
Monitor developments, trends, legislation and regulations related to SH&W, evaluate their impact on business operations and communicate impacts to affected divisions within the business.
Develop and lead a high impact team of committed Safety Specialists that collaborate with the business, delivering commercially grounded, tangible SH&W outcomes.
Oversee SH&W reporting for internal and external bodies meeting the company's commitment with regards to compliance reporting.
Identify opportunities for consultation with team members, contractors, suppliers and other stakeholders to understand views on SH&W performance and interactions.
Who we are looking for
Our new Safety Health and Wellbeing Manager will be driven and passionate, keen to get things done and able to make an impact in a fast-paced environment. We're looking for a team player with:
Experience working in a similar role and managing complex multi site operations.
Ability to provide strategic and operational leadership in order to successfully develop and implement safety policies across the business.
Experience in coaching and mentoring the teams to engage with the business to deliver strategic objectives in line with their needs.
Strong organisational and time management skills
Demonstrated ability to work in a highly dynamic and fast paced, complex environment
A highly motivated self-starter with demonstrated ability to drive outcomes
Excellent communication skills both written and verbal
Ability to manage multiple stakeholders at various levels
Grow with Endeavour Group
Endeavour Group comprises a diverse range of drinks businesses including BWS, Dan Murphy's, ALH and Pinnacle Drinks. We are focused on growing and transforming our businesses to meet the changing needs of customers and we're driven by a culture that puts our customers and team first. Our ambition is to connect everyone with a drinks experience they'll love.
As an inclusive, team-first company, our people are at the core of everything we do.
We care deeply about creating a workplace where our team members feel valued, respected and empowered. We are committed to providing equal opportunity regardless of gender identity, ethnicity, disability or sexual orientation and we are proud to be recognised as a Gold Tier Employer in the Australian Workplace Equality Index for LGBTI inclusion.
We value flexibility, and encourage our team members to work in ways that meet their work/life commitments and support their wellbeing.
We work hard to create a safe and inclusive environment for all, and most importantly, we're all about creating better experiences – for our customers and for each other.
We'd love to hear from You
If you meet a number of the requirements, but not all, we encourage you to submit your application. You can follow us on LinkedIn or see more opportunities via www.wowcareers.com.au.
Location:

SA - Angaston
Work Type:

Full Time
Category:

FMCG
Health, Safety & Environment
Legal/Compliance/Risk
Management
OHS/Workplace Safety
Retail